TOEFL Private Tutoring in Melbourne (Australia)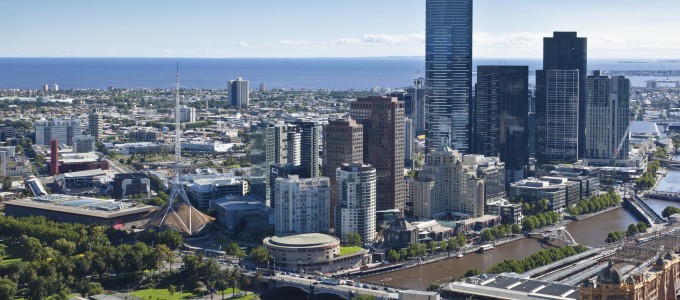 Manhattan Review's private tutoring and prep classes for the Test of English as a Foreign Language (TOEFL) have produced successful results for international applicants to Stanford University, the University of Pennsylvania, Princeton University, RMIT University, the University of Melbourne, and a number of other schools that have received high world rankings. Manhattan Review's Melbourne TOEFL tutors are graduates of the best universities in the United States, Europe, and around the world, with years of teaching experience and a tireless dedication to their craft. We provide individual learning plans that are designed according to the specific needs of each client. Our tutors are well versed in educational theory, and are trained to teach with an emphasis on the learning style most effective and suitable for any given student. We consider every aspect of our students' academic goals, including factors such as desired schools, field of study, and cultural background. Manhattan Review's one-on-one tutoring plans, available on-site in Melbourne and in online interactive format, yield maximum returns on our students' investment of time, money, and effort.
Test-takers should bear in mind that passing the TOEFL is not the same thing as the ability to speak conversational English. The test is specific to an academic environment, and consists of several different tasks in the areas of reading, listening, speaking, and writing. TOEFL reading passages, which attempt to mimic the content of undergraduate textbooks, require students to infer information and prioritize ideas, while the speaking section records spoken responses to questions about a sample lecture. The listening portion of the exam requires written answers, based on a single hearing, to questions on a conversation or lecture, and the writing section is oriented around summarizing a topic and supporting an opinion. Manhattan Review tutors have developed a number of effective exercises for every challenge that the TOEFL presents, and have a great deal of experience in modifying their teaching to the academic and personal needs of each student. In addition to the elite schools our clients have attended, the success of our approach is proven by the distinguished careers of our alumni. They work at Melbourne companies such as John Holland Group, Village Cinemas, and Trickstar Games, in addition to American Express, Massachusetts Mutual Life Insurance, DirecTV, and other Fortune 500 companies. Manhattan Review's TOEFL prep tutoring and classes have helped start careers that are as diverse as our TOEFL students.
TOEFL Private Tutoring
Hours package 12 to 48 hours, Personalized 1-on-1 Tutoring, In Person or Live Online
TOEFL Private Course
12 hours in total, Personalized 1-on-1 Course, In Person or Live Online

Hi Steve! Thanks a lot! I actually got 116 on TOEFL, so I am pretty happy :). 28 29 29 30. Best regards.
- Victor (This student took our NYC class)
Melbourne
Primary Course Venue:

Sofitel Melbourne
25 Collins Street
Melbourne, Victoria 3000, Australia

Phone: +61 3 9001 6618

NOTE: We do NOT typically have staff at the venue, so email us before visiting the venue.
Meet a Melbourne TOEFL Tutor: Choon-Hee K.
Choon-Hee K., a Victoria native, is the daughter of a South Korean father and Chinese mother. She was born and raised in Gladstone Park, and attended the School of the Good Shepherd and Gladstone Park Secondary College before entering Victoria University, where she studied sports coaching. After finishing her undergraduate education, she completed a master's degree in exercise science at the University of California, Los Angeles while serving as a graduate teaching assistant and private writing tutor to international students. Since returning to Melbourne, Choon-Hee has established herself as a sought-after TOEFL prep tutor for Manhattan Review and as a personal trainer for local corporate executives.
"Physical fitness and successful TOEFL prep have a good deal in common," Choon-Hee confidently asserts. "Self-discipline, task-specific exercises, and careful planning are among the many things that are applicable to high performance in both areas." Her own cultural background makes her a good fit for TOEFL students from Asian countries, but she will quickly point out that she has been just as helpful to students from Eastern Europe and Central America: "One of my favorite things about teaching is the fact that each day is a new experience. Whether a given student is from Japan, Poland, or Belize, I have to find a way to communicate, and this challenge keeps me sharp." Choon-Hee spends much of her free time working on her own physical fitness, and she stays in shape by running, rowing, and cycling.
As Seen In