Best ACT Test Prep Courses and Tutoring in Sydney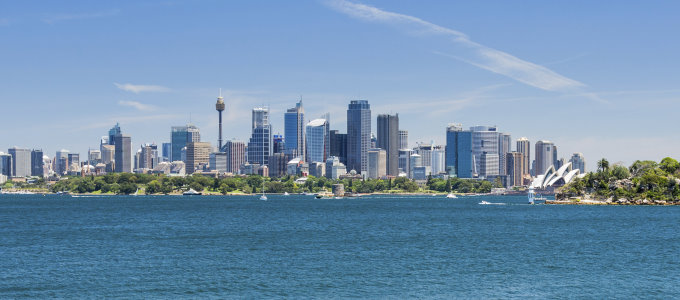 Manhattan Review is Sydney's most trustworthy resource for effective ACT prep services. Sydney students can receive upper-percentile ACT scores with our group ACT instruction in online interactive format, traditional ACT prep courses at convenient Sydney locations, individual ACT tutoring packages, and practice tests for the ACT. Manhattan Review has been leading the test prep industry in rigorous course materials, innovative methods of teaching, and student test score outcomes since we were founded in 1999. Our Sydney ACT classroom instructors and private tutors are the most highly credentialed ACT educators in the area, and they have helped thousands of students reach the ACT sectional and composite scores required or expected by their preferred postsecondary institutions. Manhattan Review's test prep clients have been accepted to the most selective schools in the English-speaking world, including MIT, Harvard, Princeton, Stanford, Brown, Yale, the University of Chicago, Columbia, Dartmouth, Cornell, the University of Pennsylvania, UC Berkeley, the University of Virginia, UCLA, and Georgetown. Sydney students can start preparing for an elite university education right away with Manhattan Review's ACT prep courses or private ACT tutoring.
Some universities in the United States have minimum ACT requirements for admission, which can vary by department. At Kent State University, applicants to undergraduate programs in aerospace engineering will only be considered if their ACT composite, English, and math scores are at least 24 each. Architecture students at Kent State are expected to score a minimum of 25 in all three areas, but nursing students can be considered with ACT composite and science section scores of 22. The public university system in the State of Texas offers assured admission for qualified students, based on class rank and test scores. Any applicant to the University of Houston, for example, who graduates in the top half of his or her high school class and receives an ACT composite score of at least 24 is guaranteed admission, although some departments may have additional requirements. The majority of American universities will officially consider applicants from all ACT score ranges, but the average ACT scores of accepted students can be regarded as the minimum necessary for serious chances of admission. Sydney students preparing for the ACT should review the test score statistics of their preferred undergraduate programs.
Manhattan Review's ACT prep services help Sydney students secure university degrees that are in-demand in the job market. Our test prep clients have accepted jobs at Fortune 500 companies, including Massachusetts Mutual Life Insurance, Berkshire Hathaway, Bank of America, Valero Energy, JP Morgan Chase, 21st Century Fox, and many more. We also have a number of former test prep students now working for Sydney's most important companies, such as Australian News Channel, Beyond Home Entertainment, BT Financial Group, Lend Lease Infrastructure, Commodity Broking Services, and Sydney Airport Corporation. Successful people plan ahead and take advantage of every opportunity to gain a competitive edge. Manhattan Review's Sydney ACT prep services will help you get accepted to a top school and receive an education that leads to a prosperous career.
Sydney
Primary Course Venue:

Sheraton on the Park
161 Elizabeth Street
Sydney, New South Wales 2000, Australia

Phone: +61 2 8417 2051

NOTE: We do NOT typically have staff at the venue, so email us before visiting the venue.
Meet a Sydney ACT Tutor: Edie C.
Edie C. began her prep tutoring career in 2005 as an SAT teacher, and she added ACT prep to her teaching profile in 2009. Originally from Toronto, Canada, she has been living in Sydney for the past two years, and has become one of our most respected ACT educators. Her students describe her as a detail-oriented teacher with elite ACT knowledge and a knack for breaking down ACT exercises.
Edie is a graduate of the University of Toronto (bachelor's degree in history) and American University of (master's degree in political science). Her ACT and SAT teaching has helped prepare students for acceptance to Ivy League institutions and elite public universities in the United States. When she's not teaching, Edie relaxes by doing crossword puzzles and watching American films.